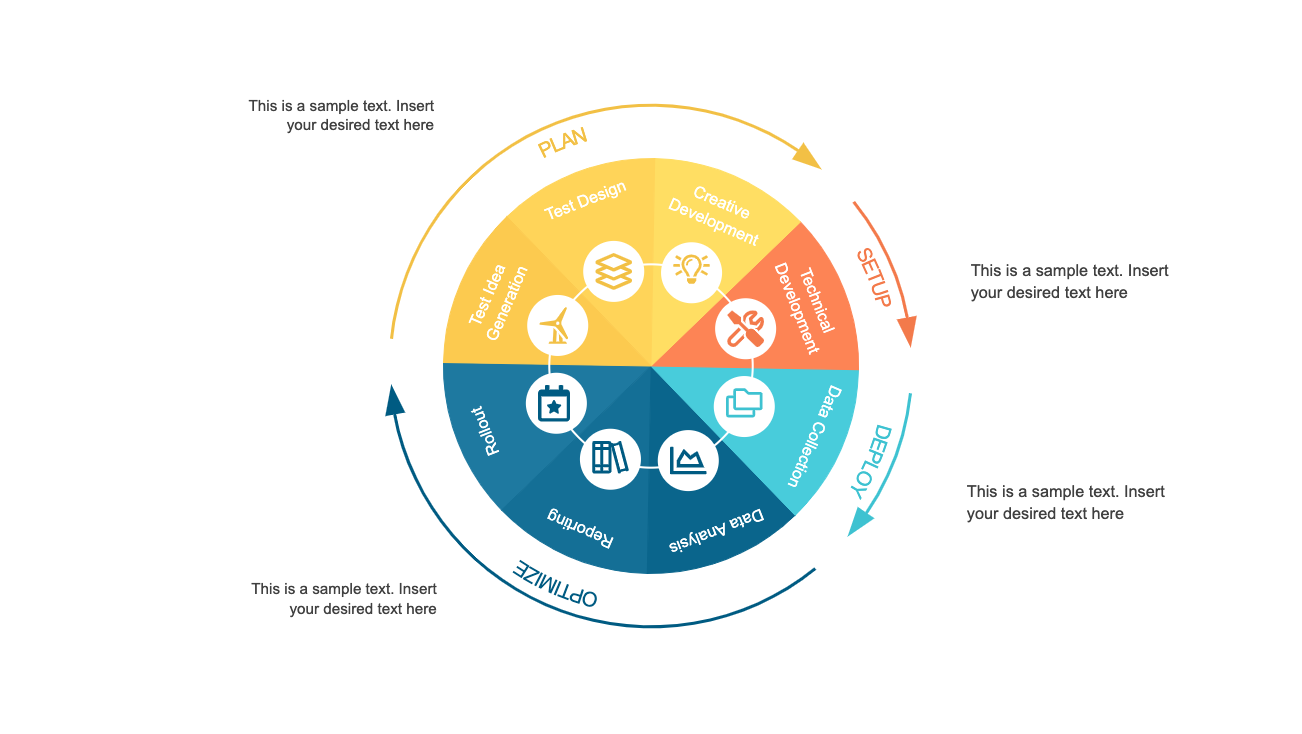 Setup Plan Process Diagram for PowerPoint aids in visualizing how the different variables in a system are interrelated. It helps create advanced, completely customizable circular diagrams for process data. This Circular diagram has excellent graphics that help conveys ideas successfully, especially those that requires a cycle.
Use Setup Plan Process Diagram PowerPoint to bring clear, visual communication to a process presentation. The slides are suitable for business and technical professionals who need to quickly and easily visualize, explore, and communicate information.
The slides show a sequence of steps that must be taken or activities that must be performed well, for a strategy to succeed. By default, this process plan has four major elements, however you can customize the diagram to add or remove elements as well as changing color, text, icons, etc.
Planning is identifying what will be done and how it will be done. This includes test idea generation, test design, and creative development.
Setup is the technical development to explore a range of powerful creativity tools that will help generate options.
Deployment is the implementation of the plan to determine if the project will work satisfactorily or may simply not work.
Optimization is the data analysis and reporting. This analysis test the effectiveness, efficiency and sustainability of a project.