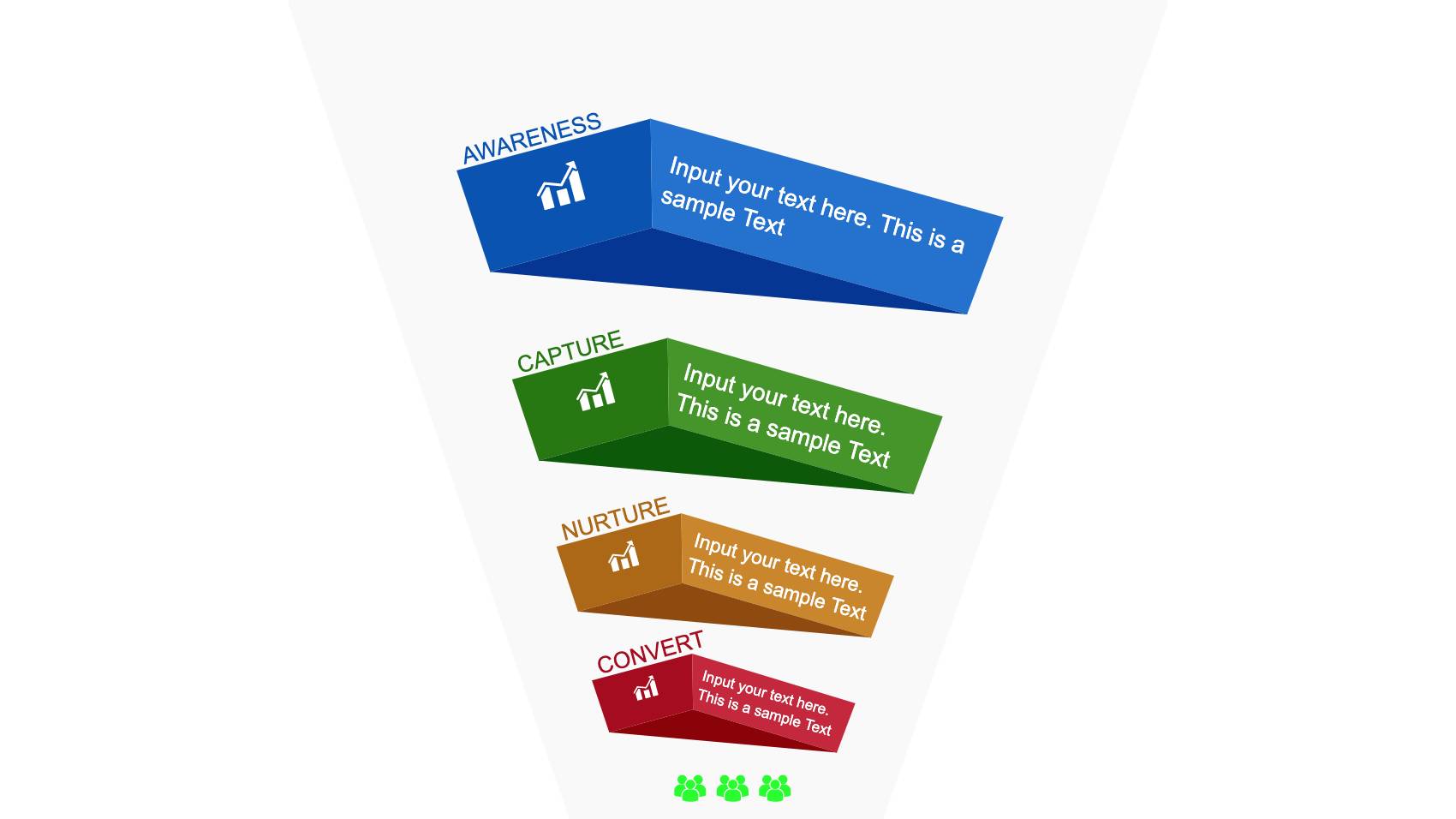 The Free Rectangular Funnel PowerPoint Diagram is a multi-purpose concept diagram template. This is a special funnel diagram design illustrating 3D view in PowerPoint. Because 3D diagram design will assist in demonstrating concept related information on 2-3 sides of same funnel level. There are 4 levels of rectangular 3D funnel diagram with a combination of graphic icons and text placeholders. These graphic and textual contents of diagram will enable users to create an attractive presentation of priorities. Therefore, the PowerPoint funnel template is highly suitable for sales funnel, lead generation, and improvement strategies.
The funnel diagram in PowerPoint is 4 steps rectangular design showing different infographic icons at each level. Whereas, the gap between these levels represents transformation process. The funnel moves from top to bottom showing awareness, nurture, capture, and convert as transformation processes. These processes provide basic lead generation and sales funnel format. Since it is a simple filtering process of establishing need to selling product/service. The funnel diagrams are most useful way of illustrating sales process and lead generation.
The Free Rectangular Funnel PowerPoint Diagram includes 5 slides for highlighting each section independently. The users, however, can choose desired slides or present their sales and marketing strategies in this PowerPoint. Furthermore, all graphic elements of free funnel template are fully editable, enabling users to customize layout according to company's brand presentation. For instance, adding logo or header and footer in master slide.