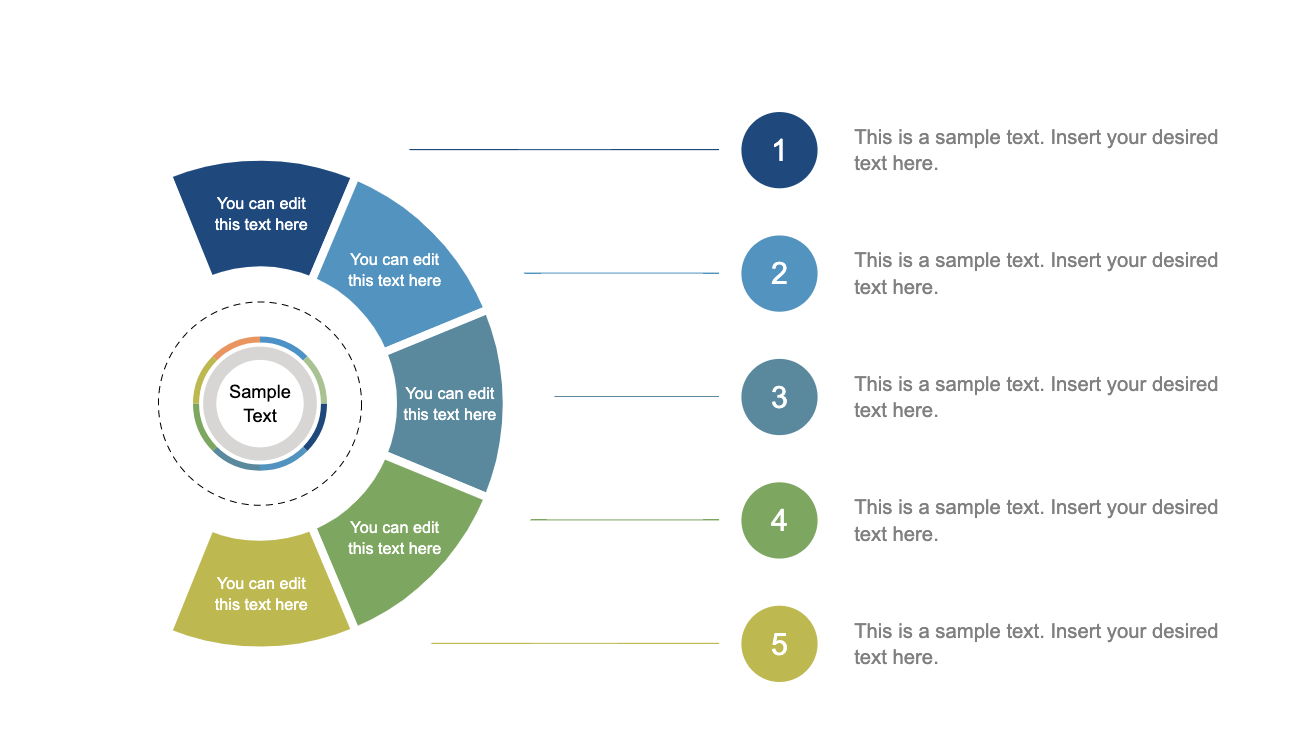 The Circular with Segments Diagram is an infographic design of process flow diagram. This is a semi-circular diagram template presenting up to ten individual segments in modern layout design. It is an amazing process diagram of circular graphics with infographics to communicate essential information. The diagram is a data visualization tool that could help users to display complex topics in simple semi-circle layout design. The step-by-step diagrams are useful presentation tool to engage audience in attractive visuals and communicate concepts.
The circular diagram is an ideal design for business agenda presentations. However, it could also assist users to demonstrate strategic concepts. Such as business goals, research findings, product information, etc. The users can list down important information or bullet list points to highlight textual content. For example, the title box in circular curve and description placeholders.
The Circular with Segments Diagram is an editable template, users can use our diagram designer tool to add or remove segments, text, etc, and then export it to Power Point format for further processing.