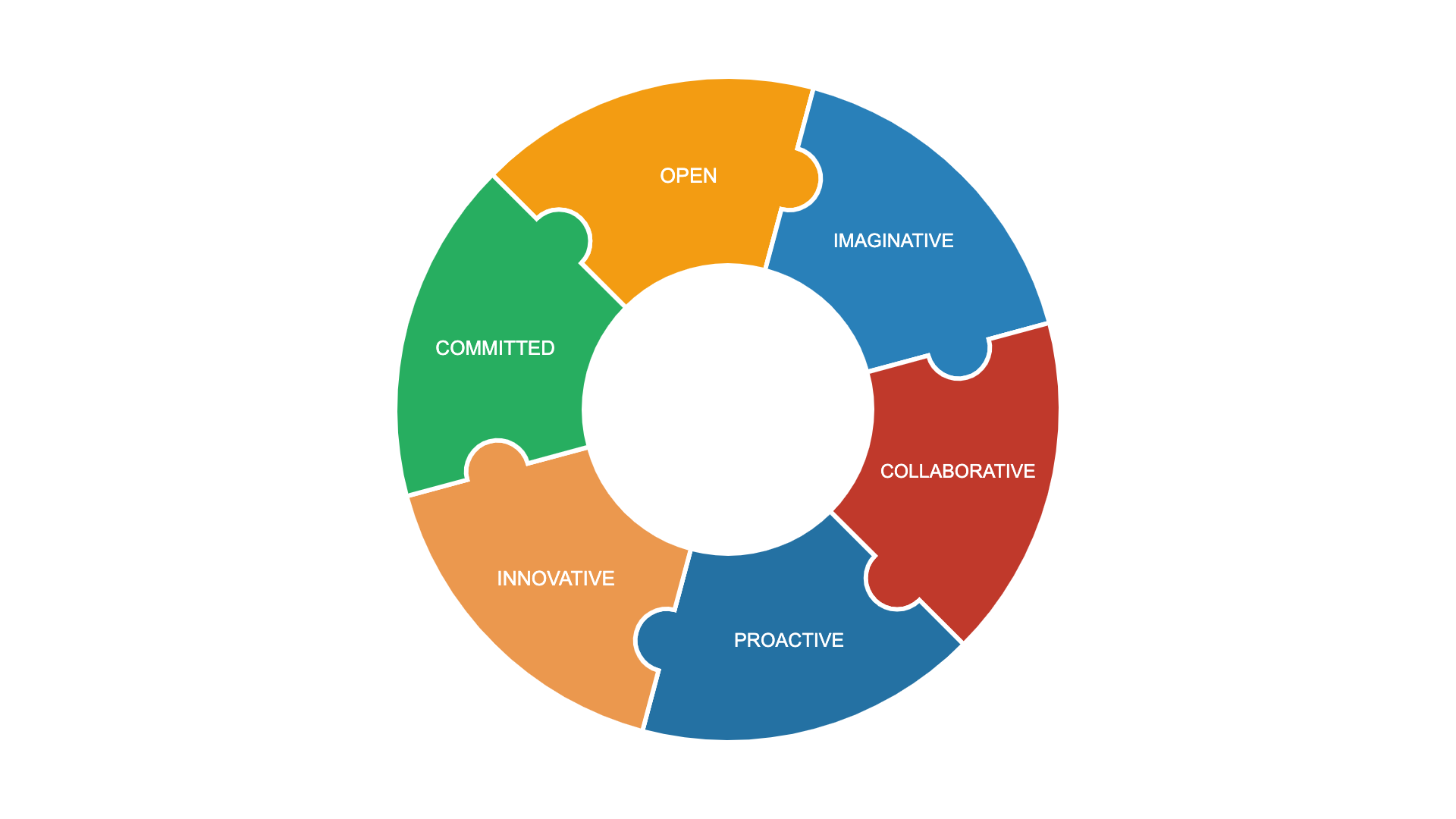 The impressive template of Circular Puzzle Diagram provides the basic circular jigsaw presentation. The PowerPoint template of unlimited stage circular diagram helps save a lot of time in creating a presentation from scratch. For instance, when the users need to demonstrate a 5 phase or segment concept to the audience. The elements of this PowerPoint template make the job easier, quicker and striking with the colors and animations. This flat vector diagram of five segment puzzle has the colorful infographic jigsaw puzzle shapes. It represents the idea that every segment has its independent value. Also, the model is meaningless if any one component is missing.
The Free Animated Five Segment Puzzle Diagram has the editable graphics and text placeholders. The circular blocks are usable for various purposes like process cycle, groups of information, progress analysis etc. It can also highlight the direction or approach for the development, change and improvement of the project in hand. Such as, display of information in five segments of diagram as the sequence of steps or process flow. This PowerPoint puzzle diagram can also represent an amazing timeline of a process. The use of animation in slides helps the presenters to impose a striking effect on audience with the creative display of slides.
This jigsaw puzzle of cool animated diagram with five segments is a free PowerPoint template of 7 slides. Although the PowerPoint has 5 segments, but the presentation contains two slides of overview. These include a diagram only slide and the two contents layout template with additional bullet list section. The bullet lists use the infographic icons which also represent each segment of the diagram. Like, star, lightbulb, leaf, WiFi symbol and protection shield. The free PowerPoint of circular jigsaw puzzle diagram best suits the presentations of decision making and problem solving.